Lindsey Vonn is not an action movie star, or even a movie star. She is, however, always seeing action. But that's because she's an athlete, one who happens to be the most successful ski racer of all time. She's won the bronze, silver, and gold metals in Olympic skiing and is a four-time World Cup Alpine skiing champion. Why do I find her so appealing? I'll forego any references to her highly-publicized past relationship with Tiger Woods and say this: She's extremely confident. Oh, Ms. Vonn is a beautiful woman with a well-toned athletic body, no doubt. But it's her competitive edge that gives her this confidence that I find very sexy. On some level, she has to know this too. She knows she's got drive and she knows that she's attractive. Whether it's doing an ESPN photoshoot paying homage to Sharon Stone's famous interrogation scene from Basic Instinct (1992), posing nude in body paint for Sports Illustrated magazine, or shamelessly flirting with NFL football players, the woman has a swagger and coolness that her outer beauty merely hints at.
Lindsey Vonn, we are proud to have you as our honoree for this week's Woman CRUSH! Wednesday! Please click the pictures for full resolution.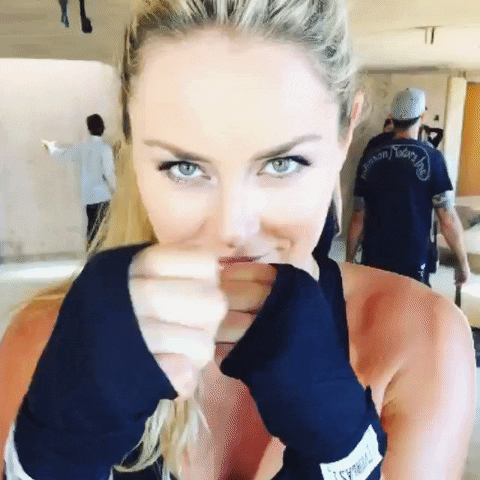 Finished? Then let your saliva collect right here.