Spanish actress Penélope Cruz has an acting resume that runs nearly thirty years deep. From having large roles in films from her native Spain to memorable parts in American films, she is as versatile as she is beautiful. I first noticed her in Vanilla Sky (2001) as Sofia Serrano, the love interest opposite to Tom Cruise. Her role and inclusion in the iconic poster of the George Jung biopic Blow (2001) later that year got her further notice. She's also been nominated for Academy Awards three times, having earned one for best supporting actress in Woody Allen's Vicky Cristina Barcelona (2008). She later re-united with Johnny Depp for Pirates of the Caribbean: On Stranger Tides (2011), the fourth installment of the Pirates of the Caribbean mega-franchise.
"She could party like a man, but love like a woman." That's how her character within Blow (2001) was described. When I hear that quote, no woman except for Penélope Cruz comes to mind. It sums up how most men idealize the opposite sex: A woman who excites the mind and the loins. Ms. Cruz has classic Hollywood good looks and her ability to shift into the characters she portrays intrigues me of how her mind works. So Penélope Cruz, we are proud to have you as our honoree for this week's Woman CRUSH! Wednesday! Please click the pictures for full resolution.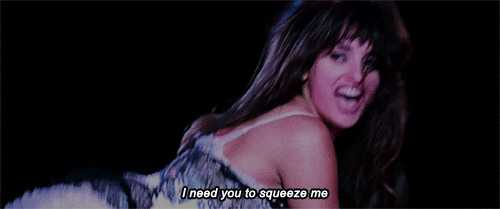 Finished? Then let your saliva collect right here.