In the summer of 2000, I saw a film titled Coyote Ugly on a whim. Well, not just a whim, but rather because of the sexy actresses on the movie's posters. In the summer of 2004, I saw a film called I, Robot starring Will Smith. The female lead in this action sci-fi portrayed a woman named Susan Calvin. Attractive, yet somewhat unnerving in both her naïveté and near-cold scientific outlook, the character was given life by one of those sexy actresses in the first film I mentioned. Bridget Moynahan is that very one.
She's got a starring role on the hit New York Police Department drama Blue Bloods as ADA Erin Reagan and even wrote a cookbook inspired by the iconic Sunday dinner scenes on the show. Binge watching the show in recent days led to my decision to have Ms. Moynahan as our focus for today. She's gone from teenage tomboy to model to successful actress at an amazing rate. She gets props for her looks and how she carries herself in the media, but additionally because she has a son with New England Patriots quarterback Tom Brady (aka Greatest of All Time, Lord of the Rings, Tom Terrific, TB12, et. al.). My love for all things New England Patriots notwithstanding, Bridget Moynahan, we are proud to have you as our honoree for this week's Woman CRUSH! Wednesday! Please click the pictures for full resolution.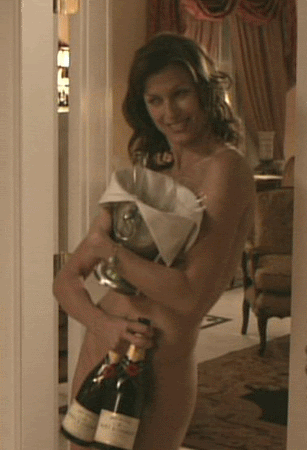 Finished? Then let your saliva collect right here.